About Us
Why Race Brakes Sydney?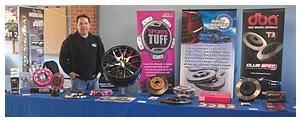 Race Brakes Sydney in its current ownership has been trading for over 15 yrs in Wetherill Park and pride ourselves on the amount of "word of mouth" referrals we get Australia wide. We are recognized for our quality products and service and supply customers throughout Australia .
Race Brakes Sydney have been supplying the following brands for many years .Disc Brakes Australia, AP Racing, Endless, Exedy, Ferodo, Pagid, Brembo, and Hawk along with Project Mu and Intima. Winmax and Circo brake pads are also available from our shop for street or track use.
We can supply and deliver a wide range of product from street to track which include street to track disc pads and rotors, brake upgrade kits and brake components. Although Commodore and Falcon owners are our biggest clients we cater for Subaru, Nissan, and Toyota etc with factory and custom big brake upgrade kits using AP Racing or Brembo calipers to name a few.
Brake rotor and pad upgrades for those models and many models also and not limited to Audi , BMW, Mercedes AMG and VW are also available from us, just contact us for any model and any query.
So whether you need to replace the pads on your family car, upgrade the show car or just want to upgrade the brakes for safety and piece of mind, we can accommodate your needs or wants. We also offer freight to you or your workplace.